GreenBay - Your Vegan Supermarket Established in 2016 in Fulham, GreenBay is London's First Vegan Supermarket. With both physical and strong online presence, we offer an extensive range of plant-based food products, cruelty-free beauty and hair products, cleaning supplies, and even vegan dog food! Everything you would find in a conventional supermarket – just vegan.

What we do: Our store in West London offers our lovely clients the opportunity to explore thousands of products, many of them exclusive and 'hard to find' items. Our online supermarket launched in 2017 and currently delivers thousands of products - including a huge variety of chilled items - across the UK on a Next Day Delivery. We pride ourselves in providing an exceptional customer service; our main priority is to ensure that our customers have the best shopping experience, which ultimately translates into returning, happy and loyal customers. Our hundreds of online reviews are proof of this, with an average 4.9 out of 5-star reviews across different platforms.

Market: According to a recent Compare The Market survey, it is estimated that the number of vegans in the UK has soared to 3.5 million (10% of the UK Population), as opposed to 540,000 in 2016. We've seen a stable growth since our launch and while we expand, we predict a bigger demand for our services as the market for plant-based & cruelty free alternatives continue to rise in the UK.

Brand Awareness: As well as our popular London store, we have a strong social media presence, with a reach of over 50k followers.
LoveRaw We are on a mission to bring you awesome vegan chocolate, not only for vegans but for unvegan vegans too. Using superior ingredients and without compromising on taste.
Our customers may be extremely vegan or sometimes vegan: Or what we like to call an "unvegan" vegan!
Quicklinks: Home · Shop · About Us · Recipes · Blog · Delivery Info.... · FAQ's
LoveRaw
Mighty Pea offer a range of vegan, plant based, sustainable milk alternatives.
Looking for a vegan milk alternative which has a creamy texture and taste? Mighty M.lks have the same light and creamy taste as cow's milk, but with more nutrients, more protein, less sugar and, most importantly, a much less damaging impact on the planet. Our m.lks are free of Soy, Nuts and dairy
Our Mighty Vegan Protein powders combine a unique blend of four plant based proteins. They also includes our specially selected green powders including Spirulina, Matcha and Chlorella, create a complete, great tasting vegan nutritional supplement.
Mighty Barista M.lk - a premium blend of Pea, Oat & Coconut - perfectly crafted to replicate the flavour and texture of dairy but without the cows!
And, our mighty shakes are a healthy alternative to milkshakes. They have a creamy taste, but with more nutrients, more protein, less sugar and, most importantly, a much less damaging impact on the planet than milkshakes made from cows milk.
Mighty is here to launch the next generation of plant-based food and drink products on a global scale. Our mission is to disrupt and revolutionise, to push the boundaries of what plants can do and we're fearless in making it happen! Mighty products are uncompromising on nutrition, taste and sustainability
The product quality and pricing means that we will benefit from customers who are looking for value for money but also the customers that want a brand they can trust and believe in.
Quicklinks: Home · Our Range · Our Mission · Recipes · About Us · Delivery & Refund Policy · FAQ's · Blog · Twitter · Facebook
Mighty Pea
Myvegan are a Manchester-based company that began with a bright idea and grew through the help of driven individuals and world-class production facilities. Along the way, we've fine-tuned our desire to make plant-based wellbeing a reality and we're really proud of what we can bring to the table today.

At Myvegan, we believe everyone should have access to quality plant-based nutrition and wellbeing products, so they can enrich their lifestyle and fuel their body using natural goodness. This is why we make it our mission to harness the power of plants and deliver products that are 100% vegan.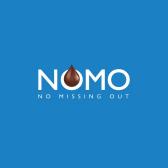 NOMO is the UK's no. 1 Vegan & Free From Chocolate brand created by Kinnerton Confectionery. Our mission is to create products that all chocolate lovers can enjoy! Whether you're vegan, have a food allergy or you just want to make small changes to help the environment, NOMO is the no. 1 choice when it comes to chocolatey deliciousness.

WE'RE A CHOCOLATE REVELATION:

For a long time, many vegans and those with a food allergy or intolerance were excluded from mainstream chocolate; alienated from the same options that everyone else could enjoy. We wanted to fix this problem, so that instead of feeling FOMO, people could finally feel NOMO - No Missing Out

Free Delivery over £20
Quicklinks:
Home
·
Shop
·
About Us
·
FAQ's
·
Recipes
NOMO
Natures Healthbox Since 2012, we have offered the very best 'free from' foods and health & beauty products within the natural, organic and environmentally friendly markets. Based in a small industrial estate near Brighton University, this small, family run internet business has a large directory of products listed upon a user-friendly website that is both tablet and mobile phone friendly.

Natures Healthbox provides a friendly and efficient service, putting the customer first whenever and wherever possible. Each parcel is packaged using eco-friendly materials and most orders are usually received within 2-4 working days of dispatch in the UK, and within a week around most parts of Europe. Natures Healthbox are working towards being as environmentally friendly as possible and promote a naturally healthy lifestyle for all!
Planty Passionate about sustainability and nutritious food, Planty is a social venture on a mission to make eating more plants easy and exciting - no compromise on taste, quality, or convenience. Planty delivers an exciting variety of chef-prepared vegan meals which are handmade with the freshest tastiest ingredients and flash-frozen for home delivery.
Switching just a few more meals to plant-based options helps you live a more sustainable and healthier lifestyle - and we want to make that easy and exciting. Our Head & Development chef, Joe, who co-founded Planty, makes sure we use the highest quality ingredients to produce restaurant-quality dishes that taste like heaven. Joe has worked at some of the top London restaurants, including the Michelin-starred restaurant Petrus, and sources from partner suppliers he knows and trusts, making sure their social and environmental values are aligned. All our meals have also been approved by nutritionists and Planty is rated excellent on Trustpilot.
We can proudly say that our packaging is 100% recyclable, compostable, or reusable; and that we are totally and legally committed to this going forward. Our free UK delivery is also carbon-neutral! Enjoying your Planty delivery is more sustainable than ever - hassle-free and less waste, and actually more environmentally friendly than buying ready-made meals at the supermarket.
As a company, Planty sets itself apart as a social venture. We started Planty to produce sustainable plant-based food and to demonstrate that innovation, transparency, and progressive practices can go beyond a niche appeal and help people to eat more plants. We think that we as consumers deserve better from businesses, and we are trying to do just that — be better. We have therefore decided to become a social venture, legally binding us to our social and environmental commitments, which will keep us in check in the future - no matter how the business evolves. We are not perfect, but we are continuously listening and learning to improve and innovate, so we can accelerate our positive social impact. Be it by supporting local talents, offering healthy perks to our customers and to like-minded organisations, or by contributing to fighting food poverty and malnutrition through partner charities.
Quicklinks: Home · Menu · Mission · Sustainability · Help · Gift Cards · Student Discount · Blog · Press · Delivery & FAQ's
Planty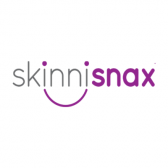 Skinni Snax is a UK trademark and brand, making a revolutionary, healthy snack, which is changing the concept of snacking with a new narrative and the introduction of a healthy, low-fat snack. Skinni-Snax are distributed and exported worldwide — South Africa, Africa, UK, Europe and the Middle East . Skinni Snax is a vegan, crunchy, healthy snack available in three flavours: Cheese and Onion, Thai Sweet Chilli and Smoky Barbeque. High in plant fibre and protein, low in fat and salt. Skinni Snax are manufactured with a stringent process and gone through strict quality tests. Skinni Snax are purely made without any interaction of harmful ingredients, and are FREE from MSG, artificial colourants and additives. Skinni Snax are small biscuit balls made from chickpea and available in 56gr and 30gr packaging. A healthy snack made up of complex carbohydrates, high in protein and healthy nutrients.
Quicklinks: Home · Healthy Vegetarian Snacks · Healthy

Vegan Snacks

· Ama Snax · Wholesale · About Us · Delivery Info.. · Returns & Refunds · Blog
Skinni Snax
TheVeganKind The number of people going vegan has increased 360% in the last 10 years and our business is proof that that stat is spiking even further right now.

We are growing exponentially as more and more meat-replacements, vegan cheeses and an abundance of milks are available; not only in mainstream shops, but in restaurants as well. The majority of vegetarians will go vegan and anyone who eats meat, will now more commonly go vegan, rather than vegetarian.

Vegan shops and restaurants are appearing all over the UK and thousands of people per day are going vegan, either for the animals, their health, the planet, or out of curiosity.

We offer assistance to those going vegan by shipping them an affordable, well-thought-out, box of new products every single month, showing them all the amazing new brands that are appearing each and every week. We have nearly 1,000 5* reviews on Facebook and people say receiving our box is "like having a birthday every month".

As well as our hugely popular subscription boxes, we operate the UK's Leading Online Vegan Supermarket filled with: (all vegan) - Chocolates - Cheese - Steaks - Burgers - Plant milks - Beauty - Household - Gifts - and much, much more!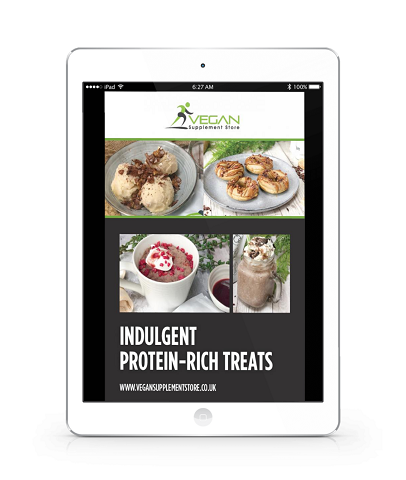 Vegan Supplement Store According to The Vegan Society over half a million people signed up to 'Veganuary' in January 2021 - a record-breaking number and testament to the growing popularity of a vegan/plant-based lifestyle.
Whether it's to avoid animal cruelty, reduce the damage we're doing to the environment, or just for health benefits, the unmissable growth in products on supermarket shelves and in restaurants is a testament to this being a trend that shows no signs of doing anything but growing further.
Formed in 2018, Vegan Supplement Store offers a range of products that carry The Vegan Society's logo of authenticity (having checked that they are vegan). The full range has been designed to help support health goals - be that to lose weight, build muscle, provide energy or just for all-round health.
We ONLY offer vegan products, unlike many of the mainstream brands who are just trying to jump on the trend. For us it is all about being true to our origins - we decided to start the company because we recognised the difficulties that often come with whey-based proteins and because we were disappointed with the flavours from other vegan brands. And so we created our own.
Our most popular products are:
Meal replacements
Protein powders
Pre-workouts
Healthy recipes and meal plans
Vitamins and minerals (Veganicity-branded)
We have a small, but growing social media following, primarily on Instagram and Facebook.
We offer free shipping on all orders over £20 and a free shaker bottle on orders over £40. Products are shipped via Royal Mail or Hermes.
We have a selection of free guides available for download, covering healthy recipes, health and weight loss tips and we are regularly generating more insights for our blog.
Quicklinks: Home · Vegan Life · Free Guides · About Us · FAQ's · Delivery Info.. · Returns
Vegan Supplement Store