Mad Diet is the fastest growing nutraceutical brand in the UK specialising in practitioner quality vitamins, minerals, and micronutrients to support mental health and immune function.

Following the success of the bestselling Mad Diet book the company was founded to supply a range of clean, affordable, locally produced micronutrients to Mad Diet readers. With an army of ardent supporters on Facebook it didn't take long for word to spread. Today we have over 50,000 loyal customers with offices in the UK, France, US and UAE servicing our international clientele.

What makes us different?

Mad Diet is more like a movement than a brand. Through regular newsletters and social media campaigns we share the latest science on food and nutrition so our customers can make better informed decisions about their health. We are a team of scientists and nutritionists trying to make a difference.

Unlike most other nutrient brands we do not import ingredients from the Far East. All Mad Diet micronutrients are produced to exacting standards in the UK using fully traceable sustainably sourced local ingredients. Our unique high-strength formulas contain the most bioavailable active compounds with zero additives, preservatives, or fillers. Recycled paper pouches instead of plastic packaging further boosts our sustainability credentials.

Our promise to customers is simple – practitioner quality vegan-friendly capsules without the premium price tag! That's why nutritionists and integrative physicians across the world stock Mad Diet micronutrients in private clinics.

Demographics

Mostly women over the age of 40 but due to the corona virus pandemic we now have a growing number of male customers. Offices in UK, France, UAE, and the US service customers across the world. Our expert team offer free nutritional advice to all callers.
Quicklinks: Home · About Us · Magnesium · Zinc Citrate · Omega 3 Fatty Acids · B Vitamins · Probiotics · Vitamin C · Vegan Vitamin D3 · Bedtime Reading · Lavender · Peppermint · Rosemary · Sweet Orange · Why Mad Diet? · Buy Now · About the Big Four · Mad Diet Book · Readers Stories
Mad Diet
Natures Healthbox Since 2012, we have offered the very best 'free from' foods and health & beauty products within the natural, organic and environmentally friendly markets. Based in a small industrial estate near Brighton University, this small, family run internet business has a large directory of products listed upon a user-friendly website that is both tablet and mobile phone friendly.

Natures Healthbox provides a friendly and efficient service, putting the customer first whenever and wherever possible. Each parcel is packaged using eco-friendly materials and most orders are usually received within 2-4 working days of dispatch in the UK, and within a week around most parts of Europe. Natures Healthbox are working towards being as environmentally friendly as possible and promote a naturally healthy lifestyle for all!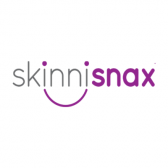 Skinni Snax is a UK trademark and brand, making a revolutionary, healthy snack, which is changing the concept of snacking with a new narrative and the introduction of a healthy, low-fat snack. Skinni-Snax are distributed and exported worldwide — South Africa, Africa, UK, Europe and the Middle East . Skinni Snax is a vegan, crunchy, healthy snack available in three flavours: Cheese and Onion, Thai Sweet Chilli and Smoky Barbeque. High in plant fibre and protein, low in fat and salt. Skinni Snax are manufactured with a stringent process and gone through strict quality tests. Skinni Snax are purely made without any interaction of harmful ingredients, and are FREE from MSG, artificial colourants and additives. Skinni Snax are small biscuit balls made from chickpea and available in 56gr and 30gr packaging. A healthy snack made up of complex carbohydrates, high in protein and healthy nutrients.
Quicklinks: Home · Healthy Vegetarian Snacks · Healthy Vegan Snacks · Ama Snax · Wholesale · About Us · Delivery Info.. · Returns & Refunds · Blog
Skinni Snax
At Wallaroo we believe that food doesn't have to be complicated, and healthier choices can also be delicious and fun. Sweet, Juicy or Toasted – take your pick from our tasty range of organic tropical fruit snacks. Perfect for mid- morning and afternoon nibbles or to add a boost to your cereal and yogurt. Loaded with naturally occurring essential vitamins and minerals, every pack is also equal to the NHS recommended one portion of fruit. Who knew snacking could be this good for you!
Wallaroo is now widely stocked in premium retail stores, workplaces, visitor attractions and hotel mini bars. Rated as some of the best tasting dried fruit snacks currently on the market, all our products are organic and vegan certified, gluten free, and come in industry leading certified home compostable packaging.
Home · Shop · About Us · Wallaroo Trail · Packaging · News
Wallaroo