BananaShoes is a UK based online shoe shop specialising in sexy high heels, pole dancing platforms, larger and wider sizes and fetish styles and considered to be one of the most successful and reputable alternative footwear shops. We also stock lingerie, clothing and outfits from Elegant Moments Lingerie.

Our footwear is all from Pleaser Shoes, which is extremely popular and sought-after, specifically in the pole-dancing communities.
Clonezone is the UK's first and largest gay retailer since 1982.

We've provided the gay community with a safe space to shop for clothes, naughty goodies, fetish accessories and more without judgment for 36 years. Our stores also offer rapid HIV testing and a 'safe spot' for dating app meets. Our social media channels are 24/7 manned for conversation, product advice and in order to assure people know we are part of the community - not just selling to them.

Our famous shops have been included in TV, film as well as having been opened by gay icons such as Kenny Everett and Lily Savage amongst others. In recent years, our popularity has exploded with a strong social media and community presence. We know what our customers want and it shows.

In recent years, our popularity has exploded with a strong social media and community presence. Our social media channels are 24/7 manned for conversation, product advice and in order to assure people know we are part of the community - not just selling to them.

FETCH is the newest, freshest and most vibrant Gay Lifestyle Superstore on the scene. We may well be the new kid on the block, but we have developed into a truly global brand.
Born in November 2017. The idea was simple, to bring everything fashion, fetish fun under one roof. We wanted to create a store that had something for everyone, that was inclusive and put the customer first. We pride ourselves on sitting at the heart of the community that we serve.
At a time when many retailers were closing their doors, we saw the opportunity to create a brand experience unlike any other. Putting it simply, we made FETCH Happen.
The Award Winning FETCH brand is recognised all over the world as one that delivers excellence.
We search the world looking for new and innovative products, designs and ranges - many of them exclusive to us in the UK.
When it comes to getting the products you want fast, FETCH delivers. Our industry leading delivery solutions put the products our customers want into their hands faster than any other. In fact if you live in London, we can get it to you within 3 hours.
We love what we do and so do our customers. When it comes to award winning product, delivery and service the choice is simple. Go FETCH!
Fetch · Underwear & Fashion · Fetish · Lube & Essentials · Cock & Ball Gear · Sex Toys · Gifts · Brands · Special Offers · About Us · Price Match · Refer A Friend
FETCH

Full Trouble offers a huge range of the latest sex toys.
Targeting novice toy buyers, we offer a range of advice and guidance on the best toys to serve their needs. We firmly believe that everyone should be free to explore themselves, and expand their sex lives with confidence and knowledge. With this in mind, we offer how-to's on selecting and using a range of toys, and a diverse range of products from beginners toys, to hard core extreme devices for the most experienced of players.
We like to keep our private life private, and so do our customers. With this in mind, we offer completely discreet packaging and nondescript entries on statements.
Quicklinks: Home · Toys · Sexy Clothes · Better Sex · Gifts · Returns & Refunds
Full Trouble
Honour is a world leading brand in the fetish fashion field since starting in 1988. We specialise in fetish fantasy clothing, adult apparel, bondage gear, sex toys and specialist equipment. We sell a wide range of PVC, Latex / Rubber, Leather and Bondage Clothing, as well as stocking a variety of Sex Toys, Lingerie and Menswear. We have over 4,000 products in stock ready for despatch today and this stock is growing day on day.

Why do customers love Honour? A huge product range of clothing.toys and equipment, great prices, FREE UK delivery on all order over £20 are just some of the things we keep people coming back.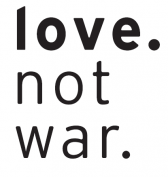 Love Not War - Designed for Pleasure Seekers Sustainable Luxury Vibrators that don't cost the Earth.
We specifically developed our own state of the art manufacturing facility, sourced the safest & most sustainable materials, fused it with years of our design experience to give you the best orgasms.

We at Love Not War want you to focus on the positives, make love, find pleasure and be happy.
Quicklinks: Home · Blog
Love Not War
Love Slinky is a company dedicated to selling products online for adults. Our Adult Store online is very attractive to the client because it has been designed for all types of audiences (heterosexual, gay and fetish). We have a wide range of Sex Toys and Sexy Lingerie products, so your referrals can easily explore and find everything they need to feel happy and exciting.

Selling our Sex Toys we guarantee that your referrals will find full sexual satisfaction. We have vibrators, dildos, strap ons, blow-up dolls, ben-wa balls and many more items to discover. As for our Sexy Lingerie, women will feel sexy, beautiful and confident wearing Corsets & Basques, Babydolls & Teddies, Suspenders & Lace Lingerie Sets, stunning Plus Sized Lingerie and Fancy Dress.

LoveSlinky offers top brands for Sex Toys and Sexy Lingerie, as well as exciting promotions.

Our aim is to provide excellent customer service and to create an easy and exciting shopping experience.
Lovense Founded in 2011, is one of the fastest-growing, consumer technology companies in the sex-tech space. We own and manage a portfolio of award-winning, direct-to-consumer brands, as well as hardware and software solutions including robotics, VR, and haptic technology. We have one of the largest hardware and software development teams and we maintain full, in-house control over our supply chain.
Our competitive advantage lies in our intellectual property and we have around 50 US, European, and Asian patents. We are devoted to our users and our customer base extends across the Americas, Europe, Asia, and Africa.
Lovense is committed to the advancement of sexual wellness as a human right. We also promote the global advancement and development of the tech industry and we are currently working with security researchers across multiple organizations to strengthen product security and data privacy protection on a continuous basis.
LOVENSE is a leading sex tech company! Over the last few years, we have provided solutions for long distance couples, traditional couples or solo users. Our Sex Toys work with WiFi, internet, and Bluetooth via an app.
Quicklinks: Home · Products · Camming · Support · Store · About · Possibilities · About Us · Setup Guides · FAQ's · Blog
Lovense
Mr Knightz Here at Mr Knightz we sell an ever growing range of Adult products, clothing and accessories.
We pride ourselves on discretion, quality and choice with the latest products available on the market.
We understand buying products of this nature can be sensitive and offer fast and discreet plain packaged deliveries every time.
The company was founded back in 2018 by myself when i realised there wasn't a one stop shop for all your adult sexual needs and desires all under one roof, and most importantly at an affordable price.
The adult industry is worth over 9 billion GBP in the UK alone and growing year on year. We wanted to offer a great range and the best customer experience.
The adult industry used to be seen as only used by older customers. However the age range is shifting to younger ages between 18 -35 and including more and more couples as this is now seen as ways to spice and enhance their sex lives.
Our Promise:
Discreet fast delivery
Plain packaging
Massive Choice of products
Top Quality Or Full Refund
Competitive Prices
Quicklinks:
Home ·
Special Offers
· Anal Range · Bedroom Essentials · Clothing · Rubber & Latex · Sex Toys · Dildos · Bondage Gear · Sex Dolls · About Us · Blog
Mr Knightz
RubBunny is an exciting and fast-growing online retailer of adult toys, tantalising lingerie, bondage gear and all the essentials to enhance sexual enjoyment and appeal to the adventurous. We offer an extensive range of vibrators, dildos, love eggs, role play costumes, erotic games, lubricants, oils and much more to arouse the senses.

Our customers have 1000's of varied products and leading brands to choose from, making RubBunny the one-stop shop for everything needed for an enhanced and diversified sex life.

Our website is eye-catching, easy to use and always kept up to date with new products and promotions.

Secret Sins is an online adult superstore. We pride ourselves on our competitive market position & are proud of our outstandingly low prices compared to other online retailers.
With over 4,000 products available, we stock a range of male & female sex toys, sexy lingerie, bondage gear, lubricants, anal play toys, fantasy costumes & massage/sex oils.
Why customer buy from us
At Secret Sins we have over 4000 products, including Sex Toys, Large Accessories, Clothing, and Lingerie.
Low cost and quick shipping to the United Kingdom and Internationally.
A range of offers and promotions updated frequently.
Discreet plain packaging on all our orders regardless of size and shipping method.
Customers first attitude. Our customers are our top priority before anything else.
All our products are tried & tested brands, all well known within the marketplace & manufactured from high-quality materials, with a focus on safety & longevity.
Home ·

Sex Toys

· Clothes · Herbal Pharmacy · Relaxation Zone
Secret Sins

Sex Machines We are very excited to be able to fantastic range of products to our affiliate partners. Sexmachines.co.uk Is the longest established Sex Machine supplier in Europe.
We have a range of over 40 quality sex machines. We are also the exclusive European supplier for more than 10 machines, Including the exclusive Tango TW 11 sex machine.
We also manufacture our own brands of Sex Machines -
Willie Wanka
Willie Wanka Pro
Blue Balls XL
Blue Balls XL2
uFuc
These are exclusive to Sex Machines, and are considered gold standard machines within the industry.
In addition to our Sex Machines we have a vast range of BDSM products, Sex Dolls, DIldos. Masturbators and Attachments.
Quicklinks:
Home · Sex Machines · Dildos · Masturbators · Sex Dolls · BDSM · E-STIM ·
Special Offers
· Delivery Info.. · Returns · Discreet Packaging
Sex Machines
SexSuperstore is an online based sex toys & lingerie outlet. We pride ourselves on competitive pricing & are proud of our outstanding focus on providing the best customer service.

With over 3,000 products available, we stock a range of male & female sex toys, sexy lingerie, bondage gear, lubricants, anal play toys, fantasy costumes & better sex oils.

Sexy Belle offers sexy, for everybody, at amazing prices. The cheeky little sister site to Belle Lingerie. Sexy Belle's team of lingerie experts have been bringing you lingerie from well-loved brands for over 15 years. But now it's spice up many lingerie drawers! Sexy Belle brings you all the same exceptional quality as Belle Lingerie but with a touch of naughty and a handful of seduction. We have brought together a collection of sexy, flirty and fun lingerie from brands you know and love. So, you can shop seductive underwear and nightwear all in one place, with ease!
With Sexy Belle you will find an extensive range of sexy lingerie in a huge collection of styles. From everyday seduction to erotica, every woman can feel like a temptress in her own unique way. With everything from Balcony Bras, Thongs, Suspenders, Hold-ups, Corsets, Stockings, and much more, you really are spoilt for choice! Sexy Belle takes pride in integrity and transparency so you will always buy high-quality products that last. Every single item on sexybelle.com is selected by the expert team and checked for perfection, to ensure you are always happy with your order. Sexy Belle offers affordable sexy lingerie brands such as Scantilly by Curvy Kate, Contradiction by Pour Moi and Obsessive. But will always believe in investing in premium lingerie, so stock a selection of stunning luxury styles, from well-known brands like Lise Charmel, Aubade and Coco De Mer. Whatever your budget, Sexy Belle believes you can and should find seductive lingerie and nightwear that shines!
Sexy Belle has had a simple mission since day one: Sexy for everybody. A simple message, but with a great deal of importance. The company genuinely believe that every single woman deserves to feel seductive and look incredible in quality lingerie that works for her! Sexy Belle understands that everybody is unique but that won't stop us in our mission. There is a love that each woman has her own identity and a figure like no other, so endeavour to bring you a sexy size inclusive range of lingerie that is ever-growing. Sexy Belle's team of experts know what makes a great bra or a stunning brief, so take that knowledge and run with it. With bra sizes all the way from A to J cup, Sexy Belle will always try to serve stunning sexy lingerie to every woman, no matter her size or shape.
Quicklinks: Home · New Arrivals · Sexy Lingerie · Sexy Nightwear · Hot Offers · Size/Colour · Pleasure Room · Luxury · Perfect Gifts · About Us · Delivery Info.... · Returns · Blog
Sexy Belle
Sexy Contours are a small business run in Scotland. We pride ourselves in supplying customers with some of the highest quality lingerie, sex toys, and safe sex products currently on the market.

We ensure all products are of the highest standard and give our customers the quality and pleasure they deserve.

Some of the brands we retail are

Rimba
Pipedream
Doc Johnson
Rouge Garments

About our customers

Our customers tend to vary. We cater to all ages and sexes. Our customers tend to be people looking for the highest quality products to enhance their sex life. We mainly cater to people in the UK however do offer shipping worldwide.

Why our customers shop with us

We offer only the highest quality products at very competitive rates. Our website is easily accessible, and we have a good customer service base for anyone needing help with orders, navigating the site etc. We offer fantastic delivery rates as well as free delivery on orders over £75. Overall, we pride ourselves on prioritising our customer service. We have a discreet delivery service, as well as speedy delivery rates.

A customer centred environment is always at the forefront of our minds here at Sexy Contours.
The Happy Willy Company, the number one source for all things related to sex and fun. We're committed to giving our customers the very best of sex toys, with a focus on quality, fun and pleasure. We strive to be industrious and innovative, offering our customers something they want, putting their desires at the top of our priority list.

The pleasure of our customers is always the top priority for us, so we hope you will enjoy our products as much as we enjoy making them available to you.

The only negative thing about shopping for adult toys is that there is a tonne of options. The Happy Willy Company website is designed to help customers find the right toy for them. We will make our customers play time memorable, all they need to do is just discover what sex toy will have their name on it.

Our range of toys include vibrators, dildos, anal toys, sex dolls and bondage and fetish toys. We also have sex toys for couple to dedicated male and female adult toys.
Xpanded Shop is the only sex shop in the UK that relies on the expertise of adult performers to review and sell sex toys of the highest quality.

Xpanded has a history of knowing what adults want. We broadcast Xpanded TV on Sky and Freeview and have regular As Seen On TV deals, video reviews and promos Our new shop combines all of this with the best sex toys on the market at great rates!