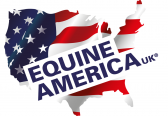 Equine America UK is a traditional, family-run business, founded in 1997. To help maintain the trusted imaged of the equine America brand we have brought on board world-leading equine nutritionist Deborah Lucas MSc.Eq.S., CBiol., R.Nutr. and moved all production from the US to the UK. Deborah is now instrumental in the design and formulation of all Equine America products, from the original Cortaflex® to an extensive range of highly effective supplements and external applications for horses, dogs, cats and people.
All our products are manufactured in the UK, in food industry standard factories, using only the freshest, most innovative and effective ingredients available from approved suppliers. We use state of the art, unique, fingerprint laser quality testing on every single ingredient to ensure a uniform strength and quality along with an exclusive mixing process to ensure that each scoop contains equal amounts of active ingredients. Our BETA NOPS and UFAS accreditations reassure customers that our products do not contain prohibited substances. We also comply with the regulations administered by the UK Veterinary Medicines Directorate and the Food Standards Agency.
Our "30-day money-back guarantee" serves to reinforce the total confidence that we have in our products.
We are also proud to have an elite ambassador programme of UK and International riders who promote our products. These include Zara Philips, John Whitaker, Shane Breen and many more.