Barc London is an online retail site specialising in selling high-quality, socially conscious accessories for your four-legged friends. Filling that gap in the pet industry for affordable and aesthetic products that stand out for all the right reasons.
Our current range includes:
A range of Vegan leather walking accessories in contemporary shades.
A range of fabric walking accessories.
Toys
Jackets (launching Dec 2020)
& we are also in the developing stages for a range of bowls, beds, and much more.
But it's not just appearances we're into. We also wanted to find a way to help dogs less fortunate than our own and have worked with a few charities over recent years. From November 2020, £1 from every Barc purchase will be donated to Wild at Heart Foundation to help save rescue dogs in need from cruelty.

2020 has seen us in, The Times, GQ, Tatler, BBC Countryfile, and Absolutely London and we have brought new and exciting lines to market. Times are also changing, we are humanizing our pets, we talk to them, bring them on holiday, celebrate their birthday, and even modify our homes to accommodate them.
Quicklinks: Home · Walk · Play · Wear · Size Guide · About Us · All Products · New Vegan Range · Jackets · Toys · Delivery Info... · Returns · Faq's
Barc
Dogalogue is an online gift shop selling cards, gifts, homewares and pet products – many of which are exclusive to Guide Dogs – which suit all occasions throughout the year. Our orders are growing year on year, and a recent customer survey showed 93% of our customers found everything they were looking for on the site scoring us 4/5 for our product range.

Dogalogue is the official Guide Dogs gift shop. 100% of Dogalogue profits go to Guide Dogs cause, meaning that you're helping blind and partially sighted people with every sale you generate. Today there are more than 4,700 guide dog partnerships in the UK but with an adult going blind every hour, and no government funding, our need has never been greater.

T

he Guide Dogs brand itself is enough to attract traffic to Dogalogue and we know that pet lovers in particular will make a beeline for our pet products selection – much of which is innovative, unusual and sometimes tested by our own inhouse experts (our guide dogs in training).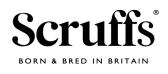 Scruffs Pets love scruffs more commonly known as Scruffs® is a global market-leading brand of premium pet bedding and accessories. The relationship between pets and their owners runs through the DNA of Scruffs® and every product carrying the Scruffs® logo has been carefully crafted to improve the life and wellbeing of the animals we love as part of our families. The philosophy of Scruffs® combines innovative solutions to practical issues facing owners and their pets along with beautiful fabrics and colour palettes found in the latest home décor trends to create the very best pet products in the market.
Distributed in over 80 countries around the world and with over 5,500 stockists of our brand, Scruffs® has come a long way since its humble beginnings as a family-run business in 2005. We've retained our core ethos and have added an experienced team of designers, production experts, and quality-control technicians to ensure that innovation and quality remain key pillars of the growth of the Scruffs® brand. We are proud that our global returns rate remains under 1 in 9,000 annually – no mean feat when you produce as many beds as we do – and are constantly striving for new ways to improve our products.
After 15 years of evolution and over 11,000,000 pet beds sold globally, the Scruffs® brand continues to adapt and develop to meet the needs of pets, owners and trade partners alike.
Quicklinks: Home · Dog Beds · Cat Beds · Accessories &

Apparel

· Shop · About Us · Blog · Size Guide · Delivery Info.. · Returns & Refunds
Scruffs
Suzy's Dog Fashion Suzy's products have been around since the mid-50's. Each and every dog carrier, dog bed, dog cushion or jacket is made with the greatest care, maintains high quality standards and is just greatly designed and durable.

Where are Suzy's products made?

For 3 generations now, all of our products have been designed and sewn in-house in our sewing shop on the Belgian coast.

We have a gorgeous product-range in various price ranges to suit anybody who prefers quality over quantity. All our fabrics and accessories are sourced from local suppliers to guarantee fantastic quality and craftsmanship. Suzy's clients are lifetime clients, because of our dedication to quality and service.

Our range

We have in store for you:

30 Dog carriers from £50 to £350
35 Dog beds, cushions and blankets from £18 to £130
10 Dog jackets starting from £20

Recently we have also started expanding our range to cover a full lifestyle approach.

We can now also offer interior cushion/throws. Take a look.

Stock / Out of stock?

All in stock items are shipped the same day before 5pm.

If an item is not in stock, we will custom-make if for your client and deliver within 2 weeks.
The Little Gift Hive Hello and thanks for stopping by!
We're a mother and daughter duo who founded our business out of our love of seeing people smile :-)
Our company provides a huge hive of treats and luxury gifts for you, your home and your loved ones, here is an overview of some of our products:
Books & Toys Alcohol, Chocolates and Sweets, Lingerie, Baby Clothing, Kitchenware, Tableware, Crockery & Glassware, Furniture Home Decor
Many of our items can be personalised free of charge and we have specific form fields to make the process simple.
We are passionate about what we do
Quicklinks: Home · Greeting Cards · Alcohol · Gift Vouchers · What's New · Baby & Nursery · Bath & Beauty · Bed Linen · Blankets & Throws · Books · Chocolate & Sweets · Clocks · Curtains & Cushions · Enchanted Realm · Face Masks · Furniture · Garden · Handmade · Health, Spiritual & Wellbeing · Heartbeat/ Message Buddies · Home Decor · Jewellery · Kitchenware · Lingerie & Sleepware · Mirrors ·
Pampered Pets
·
Personalised · Stationary · Towels & Table Linen · Toys & Games · Travel Accessories · Wiccan & Pagan · Love You To The Moon & Back · Ann Stokes · Arty Mouse · Beano · Dinosaurs · Dragons · Eco Friendly · Elephants · Fairies · Gamers · Geometric · Humour & Laughter · Jungle Wildlife · In The Night Garden · Lisa Parker · Linda Jones · Llamas & Alpacas · Grandparents · Parents · Kids · Babies · Toddlers · Friends · Teachers · For Him · For Her · For Them · Anniversary · Bereavement · Birthday · Congratulations ·
Easter ·
Christmas · Fathers Day · Graduation · Halloween · New Baby & Christening · Christening · Mothers Day · New Home · Retirement · Valentines Day · Wedding & Engagement · About Us · Delivery & Refunds · Blog
The Little Gift Hive