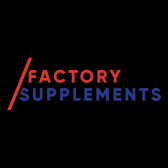 Factory Supplements is a UK based sports supplement retailer and distributor that sells the best brands all over the world!

We have been trading online since 2008. Over this time we have built up a reputable sports supplements caterlogue,

We are the leading UK and European distributor for a number of popular brands including the incredibly popular PNI Supplements. PNI Supplements have some amazing supplements, including gluten & lactose free Protein.

We are also the official distributors for a number of up and coming brands including German Pharma, Pure Labs, PNI & Wazz Sports.

Free UK Delivery
Quicklinks: Home · Proteins · Sports Nutrition · Hardcore Supplements · Bundles & Stacks · Brands · About Us · Refunds & Returns · Blog
Factory Supplements
Forever Feeling A leading British luxury retailer in the health, beauty and lifestyle sector, Forever Feeling has lead the way in sourcing the most iconic and transformational cutting-edge brands; becoming world renowned for its expertly selected premier merchandise.
Forever Feeling offers the ultimate wellbeing experience. Our dedicated team of health and beauty devotees have expert knowledge and understanding of the latest product innovations and techniques, and are here to assist you when choosing from our highly desirable products.
As Forever Feeling has grown over the years, we have developed a strong celebrity following and our global reach has expanded, becoming the modern luxury health and beauty destination for the confident customer.
With over 45 Brands to choose from, we are sure you'll find your perfect fit! From tanning pills to sports supplements, pregnancy care and conception support, cosmetic surgery alternatives and skincare treatments, transitioning assistance or even something for a special night in – we've got you covered!
Quicklinks: Home · Lighter · Inked · Groomed · Sexy · Toned · Slender · Beautiful · Healthy · Strong · Pregnant · Gifts & Offers · About Us · By Collection · Delivery & Returns · FAQ's · Help · Blog · Wholesale
Forever Feeling
FORZA Supplements has been established for nearly 10 years and has grown its offering to include products covering weight loss, wellbeing, sports nutrition and beauty supplements.

It is our mission to support our customers health goals and to help them feel comfortable in their own skin.

With our bestselling product Shake It Slim providing a delicious alternative to the traditional meal replacement shake, FORZA's innovation team continue to develop and launch new products to support our customers goals.
Health Rack is a specialist reseller of CBD oil products and a leading retailer of vitamins, minerals and supplements in the UK. We have been operating for over 30 years.

Health Rack offer a huge range of health products including vitamins and supplements to cater to any type of customer with an interest in improving or simply maintaining their good health. We have recently launched our CBD Hub which has boosted sales and conversion rates considerably : www.healthrack.co.uk/cbd-oil

We pride ourselves on being responsive and agile in this marketplace.

FAQs

Who are Health Rack?

Health Rack are a family run business who provide vitamins, minerals and health supplements to customers all over the UK. We have 14 stores around the UK and we're celebrating our 30th Anniversary this year.

We have just launched our new website to provide our customers with the best possible experience no matter the device they use to visit us. We have upgraded the website capabilities to promote special offers to enable us to cross-sell and upsell to our customers by providing them all the information they need to make the right product choices for their needs.
| | |
| --- | --- |
| IdealFit is one of the leading suppliers of female fitness supplements, clothing and workout plans designed sepcially for women, by women. Following huge growth in the US, we have recently launched into Europe. We provide our shoppers with exclusive access to our Personal Trainers as well as our closed communities providing support, education and exclusive promo's and launches. | |
IdealFit
| | |
| --- | --- |
| Healthspan are the UK's leading supplier of vitamins, minerals and health supplements. We have been formulating high quality products at great value for money since 1996. From our sustainable sources to arriving at the customers door, we are there for our customers at every stage of the journey to ensure the product they receive is of the highest quality. That's just one of the reasons why 98% of our customers rate Healthspan as excellent or good. | |
| | |
| --- | --- |
| KITBOX is a leading provider of functional fitness clothing, footwear, supplements and accessories. We have strayed off the beaten path from the traditional fitness world, providing our athletes with kit to make them ready for the unknown and unknowable. We seek to bring you the best performance training products available, sourcing globally and harnessing expertise from alternative sports and movements. | |
Klean Athlete We walk, run, swim and cycle. We play baseball, hockey, basketball and soccer. We train for long distance, for strength and power, and everything in between. We eat smart and fuel to perform.
Our products follow a simple paradigm: third party-certified, free-from, science-based formulas using high-quality ingredients to support your active lifestyle with everything you need – and nothing you don't. Our complete product line is GMO-free and formulated without wheat, gluten, or artificial colouring, flavouring or sweeteners.
Every product is third party-certified by NSF International's NSF Certified for Sport® program, to help athletes, coaches and trainers make more informed decisions when choosing sports supplements.
Quicklinks: Home · Shop · Why Klean · Klean Team · Klean Science · Blog · FAQ's
Klean Athlete
Lean Active is a new Sports Nutrition company that launched in 2018. All our products are transparently labelled with efficacious dosing and premium ingredients. We will not compromise on quality to sell cheap products.

We have no interest in gimmicks or fads, we just want to make products that work and support our customers on their journey to become the best version of themselves.

With products in all key categories and a fantastic assortment of flavours we offer something for every customer who wants to pursue an active lifestyle.
MaxiNutrition is the home of Europe's no.1 sports Nutrition Company established in 1995, housing 5 brands MaxiNutrition (Formerly Maximuscle), Maxitone, Maxifuel and Maxiraw.

MaxiNutrition are also the official sports nutrition supplier to England and Wales RFU, ECB England cricket, and Amir Khan

is the No. 1 expert recommended sports protein brand in the UK, providing first-class sport nutrition products and supplements for twenty years. Tailored to give support, MaxiNutrition uses proven scientific innovation to formulate and enhance their award winning range of bars, powders, capsules, tablets and convenient drinks. MaxiNutrition works with sports federations across the country, from England Rugby to British Triathlon, to provide this expertise to their athletes too. Some of the most well-known athletes in the country trust, and are ambassadors for MaxiNutrition!