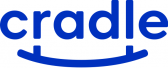 Cradle Self Sterilising Face Masks Cradle's revolutionary new self sterilising ViralOff mask is now available to help accelerate our escape from lockdown. We need your help to spread the word so we're offering 20% commission on any sales generated.
This game changing new mask sets a new standard for protection in the battle against Covid. The ViralOff mask is the product of several months R&D and is packed with exclusive innovative features. More info here
Already offering FFP2-standard protection, our new three layer mask is also treated with Polygiene ViralOff, an anti-viral treatment which reduces all viruses by 99% over two hours. This innovative new self sterilising fabric technology delivers an extra level of protection, providing unparalleled peace of mind for the wearer.
Not only is our ViralOff mask the most effective against viruses, it's also our most stylish mask yet, coming in an exclusive and very stylish black and white horizontal pinstripe.
The Science bit: ViralOff is a Biocide: Silver Chloride application developed by Polygiene of Sweden. ViralOff is proven to reduce viruses including all strains and mutations of Covid-19 by over 99% within two hours as per international standard ISO18184:2019.
Quicklinks: Home · Products · About Us · News · FAQ's
Cradle Self Sterilising Face Masks
Curb Masks are some of the most comfortable face masks on the market, providing a cotton rich 3 layer fashionable mask. Our unique Dual-Fit design means it suits most face types and every mask comes with a free Curb Caddy to transport your mask in a clean and hygienic fashion.
FEATURES:
Breathable fabric. Maximum airflow and comfort
Cotton lining. Ultimate softness against your skin
3 Layer Technology. Recommended protection
Spacer Layer. Breathe with ease
Dual-Fit. Great fit for all face shapes
Stretchable. Supreme comfort
Reusable. For a greener planet
Anti-bacterial. Hygienic for peace of mind
DUAL-FIT DESIGN
There is no downside when you wear a Curb mask. Our brilliant design team has designed a mask with a curved cut on one edge, and a straight cut on the other. You can choose which is the upside for you - the curved cut is lower, and reduces misting if you wear glasses / sunglasses. Or turn your Curb Mask the other way around, and you can wear it with a more straight cut - it's up to you. We don't believe in 'one size fits all' – so we have two sizes for kids, and two sizes for grown ups.
THE CURB CADDY
The Caddy is a spring-open pouch which ensures you can keep your Curb Mask clean, safe and handy. Ideal for hygienic storage in your pocket, handbag, backpack or sports bag. Crew (customers) receive a free Curb Caddy with every Curb Mask bought.
CURB CARES
Why choose Curb? It's reusable, washable and effective and most importantly, it's supremely comfortable. Kinder on you, kinder on the planet by reducing unnecessary non-biological waste.
GIVING BACK
At Curb Mask, we believe in giving back, that is why for every Curb Mask sold, we will be donating a PPE mask to organisations that have a real need for them. The Curb Crew (Customers) get to nominate a Care Home, Hospice, Hospital or local charity at checkout and Curb Mask will then choose one randomly for each donated batch shipment. We'll update where we're sending the PPE on our social media pages, so the Crew can see just where they've been sent. And just how many we've sent. It's as simple and transparent as that. This way every purchase has a greater purpose.
Quicklinks: Home · Face Masks

*

· About Us · FAQ's · Delivery Info..
Curb Masks

Harfi My name is Chris and I founded Harfi in 2018 along with my partner Sabrina. Sabrina comes from Moroccan descent and was aware of their long history of handcraftsmanship and was confident their products would be well received over here in the UK. We booked a trip to Morocco to investigate the idea further and this really brought the idea to life as we were able to directly interact with the products and the artisans who made them. This is how the idea of Harfi was born.
The artisanal way of life is engrained in Moroccan tradition as family handcrafting techniques continue to be passed down from one generation to the next. While the artisans are incredibly talented at what they do and passionate about their craft they generally spoke very little English, had limited access to wider markets and lacked any commercial expertise. This meant they were limited to selling to their local community and this often involved middlemen which would cut into their wages considerably and leave them with a low standard of living. By offering the artisans a wider market for their products and cutting out the middlemen, Harfi would be able to offer them more consistent demand and a better standard of living. By increasing demand and opening up new markets we would be able to have a significant positive impact on these local communities.
What do we do?
We work closely with talented artisans in developing countries to bring you a stunning range of ethically sourced home and lifestyle products. Each lovingly-made piece is truly unique and combines contemporary designs with traditional techniques.
What do well sell?
Ethically sourced, artisanal homeware and accessories including rugs, throws, towels, bags, baskets and jewellery
What makes us different?
We go directly to the source - artisans in developing countries - to find and collaborate on products that combine traditional making techniques with contemporary designs
There are no mass produced items in our collections, making each piece truly unique
On the one hand, we help boost local communities in developing countries by providing them with a wider market for their products. On the other hand, we give our customers access to truly unique products with a story that they won't be able to find elsewhere.
Quicklinks: Home · Jewellery · Bags · Towels · Face Masks · Homeware · Argan Oil · Gift Card · Special Offers · Ethical Jewellery · Ring Sizer · Product Care Instructions · Definitive Ethical Christmas Gift Guide · About Us · FAQs · Delivery Info... · Wholesale
Harfi

Luvita was founded in 2020, and serves to provide you with leading premium skincare and beauty products through our online retail store. We pride ourselves on stocking only the very best brands known for top quality skincare and beauty. Brands include Acqua di Parma, Clarins, Clinique, Gucci, Elemis, Esteé Lauder, Elizabeth Arden, Sisley, Shiseido and more! We firmly believe that happy skin makes a happy life!
Our customers Our customers, both women and men, usually have a preference on particular skincare products and brands they use, and so prefer buying through us as their trusted online beauty retailer. However, we also have many customers who love trying out new products, whether that's going for a #NEWIN product, or a current trending product which is hot!
We are proud going the extra mile, and carefully select products which are kind to ones skin, which we believe will ultimately benefit ones overall wellbeing. For example, particular favourites our customers love are Clarins Cleansing Milks, known for effective targeted cleansing for those with a particular skin type, and also Elemis' Award-Winning Superfood Facial Oil - a nutrient-rich facial oil that feeds your skin with 9 antioxidant-rich Superfoods to reveal a healthy-looking glow. Although whatever our customers decide, we have a tailored range suitable for everyone.
Why us? We ensure stocking only the very best quality products which come from world-leading and award-winning brands, and to top it all off... we offer them at great competitive prices. We continually review current beauty trends and tailor part of our product range to match the current market, whilst also achieving the balance of continuing to provide you with premium quality products - which of course is our priority. We do not forget the classic favourites!
We also offer free UK delivery on orders over £30, along with great customer service. We truly care about our customers and their shopping experience, and want to make sure each and every customer is happy with their order.
Returns We offer a hassle-free, 28 day return policy, which means you have 28 days after receiving your order to request a return.
Quicklinks:
Home · Brands · Moisturisers · Skincare Concerns · Anti Ageing ·
Face Masks
· Bath & Shower Care · Lotions & Moisturisers · Eau De Parfum · Eau De Toilette · New In · Gift Cards/Sets · About Us · Delivery Info.. · Returns
Luvita
Morgan.M A quintessentially British men's fashion label, MORGAN.M creates exquisite quality apparel, leather bags, accessories and masks. A homegrown label, our designs draw their inspiration from the moors and highlands, effortlessly blending into the modern contemporary London trends.
Our leather bags and accessories are made from 100% cow hide leather sourced from the finest tanneries. Our designers work with full grain and top grain leather that ensure along with being stylish, our bags age well. Offering a range of shades in black, tan and brown, our leather bags and accessories are a perfect fit for workplace, family settings and the outdoors.
Our apparel range for men, focuses on bringing the classics to the modern setting. Vibrant colours, vintage motifs and trendy styles encapsulate our designs. Completing the look, our reusable cotton face masks can be paired with any outfit, personifying the conscious MORGAN.M man.
Quicklinks: Home . Shirts · Bags · Accessories

· Face Masks · Special Offers · All Products · About Us · Delivery Info.. · Size Guide · Blog
Morgan.M
Pacamask is a top selling UK face mask brand with over 30 designs and multiple bundle buying options. Pacamask's double anti-bacterial layer with Silver Ion technology kills 99% of bacteria whilst looking great.
Quicklinks: Home · Face Masks · Bulk Orders · FAQs · About Us
Pacamask
RotoMedical is one of the largest manufacturers of PPE equipment in the UK and is the main supplier to the NHS frontline. RotoMedicals Face Covering's meet all requirements of AFNOR S76-001 that include design, performance, test methods, packaging, marking and information for use.
RotoMedicals Face Covering is ideal for complying with government guidelines to wear face coverings in public areas or on public transport.
Founded in 1860 Rototherm Group is a world leader in the supply and industrial instrumentation and services. Rototherm's rich heritage, built up over the last 170 years, has culminated in a strong customer service focus offering high quality, British made products. The Rototherm name is synonymous with quality, industrial expertise and innovation. Rototherm Groups main 60,000 Sqft manufacturing facility in Margam is supported by additional facilities and offices located in Southport, Teeside, Edinburgh as well as regional offices in Dublin (Ireland) and Houston (Texas USA).
RotoMedical is the medical and protective equipment division of the Rototherm Group, designing and manufacturing a range of protective equipment including Face Coverings, Surgical masks, Face shields and Goggles. All our products are certified to the highest standards by external approved bodies.
Quicklinks: Home · All Products · Reusable Masks · Disposable Masks · Face Shields · Blog · Delivery Info....
RotoMedical
The Little Gift Hive Hello and thanks for stopping by!
We're a mother and daughter duo who founded our business out of our love of seeing people smile :-)
Our company provides a huge hive of treats and luxury gifts for you, your home and your loved ones, here is an overview of some of our products:
Books & Toys Alcohol, Chocolates and Sweets, Lingerie, Baby Clothing, Kitchenware, Tableware, Crockery & Glassware, Furniture Home Decor
Many of our items can be personalised free of charge and we have specific form fields to make the process simple.
We are passionate about what we do
Quicklinks: Home · Greeting Cards · Alcohol · Gift Vouchers · What's New · Baby & Nursery · Bath & Beauty · Bed Linen · Blankets & Throws · Books · Chocolate & Sweets · Clocks · Curtains & Cushions · Enchanted Realm ·
Face Masks
· Furniture · Garden · Handmade · Health, Spiritual & Wellbeing · Heartbeat/ Message Buddies · Home Decor · Jewellery · Kitchenware · Lingerie & Sleepware · Mirrors · Pampered Pets · Personalised · Stationary · Towels & Table Linen · Toys & Games · Travel Accessories · Wiccan & Pagan · Love You To The Moon & Back · Ann Stokes · Arty Mouse · Beano · Dinosaurs · Dragons · Eco Friendly · Elephants · Fairies · Gamers · Geometric · Humour & Laughter · Jungle Wildlife · In The Night Garden · Lisa Parker · Linda Jones · Llamas & Alpacas · Grandparents · Parents · Kids · Babies · Toddlers · Friends · Teachers · For Him · For Her · For Them · Anniversary · Bereavement · Birthday · Congratulations ·
Easter ·
Christmas · Fathers Day · Graduation · Halloween · New Baby & Christening · Christening · Mothers Day · New Home · Retirement · Valentines Day · Wedding & Engagement · About Us · Delivery & Refunds · Blog
The Little Gift Hive