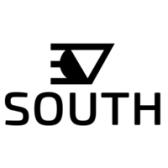 30 South Eyewear, since 2018 is the number one eyewear brand in the adventure and high-performance sports sectors in South Africa.
Now, 30 South has arrived on European shores to challenge the status quo and bring people eyewear that is world-class in its performance, and accessible in its price.
We limit the environmental damage caused by the manufacture and purchase of multiple pairs of short-lived sunglasses, by offering a Lifetime Guarantee on All frames.
As well as an ever-growing range of eyewear, 30 South has now partnered with some of the biggest sports events on the planet, and as of 2021 are the Official Eyewear Provider to Trail Running Events; The Buff Mountain Festival, SkyRace Tromso (Norway), SkyRace Andorra, Ultra-Trail Cape Town, SkyRace Parcent (Spain); The world's largest open water swim, The Midmar Mile; The Sunshine Golf Tour and the Volta a la Communitat Valenciana cycle race.
We are also members of "1% For The Planet", an amazing organization that leads an entire network of businesses, non-profits and individuals working together for a healthy planet. As a Member of 1% for the planet, 30 South pledges to donate a minimum 1% of annual sales to support environmental conservation efforts.