Blendi Snacks Delicious broad bean snack brand, Blendi, has been awarded its second Great Taste Award after being rated "outstanding" by judges. Vegan, allergen-free and packed with fibre and protein, Blendi was founded by mother-son duo Yvonne and Shane.
Hailing from Ireland, the brand was created when mother Yvonne was busy experimenting with ingredients for her smoothies. In an attempt to find the perfect blend, the unassuming broad bean entered the mix.Though they didn't quite make the cut for smoothies, son Shane saw the potential in the beans, pocketing a bagful for school the following day. As a safe alternative to nuts, the snacks proved a hit and within weeks Shane's classmates were placing orders. Yvonne soon took the reins and word quickly got out about these delicious, nutritious snacks.
Vegan snacks often have a reputation for brilliant health benefits but tend to lack on the flavour side of things. Well, it seems Yvonne and Shane have put a stop to that. "Garlicky, salty, slightly sweet and crunchy. What's not to like?". Clearly impressed with the snack, the Great Taste panel awarded Blendi two of their coveted stars and it's easy to see why. With classic, satisfying flavours like garlic, red onion and BBQ, Blendi hits the spot just like a bag of crisps or nuts, except with much more flavour and nutrition, and far less fat.
Quicklinks: Home · Shop · Single Packs · Jumbo Packs · Starter Pack · About Us · Blog
Blendi Snacks
Popcorn Shed are rewriting the rules of snacks, in the UK and beyond! Say goodbye to boring, tasteless popcorn. Popcorn Shed is the UK's first super-premium gourmet popcorn brand.
Our gourmet popcorn is beautifully branded in memorable eye-catching colours and packaging formats, including our iconic signature 'Sheds', tins, snack packs and gift bundles.
Popcorn Shed's mission is to enhance and bring joy to our customer's lives through the love of popcorn in sharing moments that truly matter.
Quicklinks: Home · Christmas · Gifts by Occasion · Send a Gift · Popcorn · Flavours · Recipes · About Us · Delivery Info.... · FAQ's · Blog
Popcorn Shed

SkinnySnax , a revolutionary, chickpea & biscuit, healthy snack for Kids & Adults.
High in plant protein and fibre. Low in fat and salt. Snacks for Healthy Weight Maintenance - Double Baked, Crunchy, plant-based snack in Smokey BBQ, Thai Sweet Chilli and Cheese and Onion in 56 g packets.

VEGETARIAN SNACKS PACKED WITH NUTRIENTS: Skinni Snax chickpeas biscuit balls have an impressive nutrition profile with a moderate number of calories. Our Chickpeas Snacks also provide a variety of vitamins and minerals, as well as a decent amount of fibre and protein. The protein and fibre in chickpeas may help keep your appetite under control. Protein and fibre work synergistically to slow digestion, which helps promote fullness and healthy weight.
HEALTHY SNACKS RICH IN PLANT-BASED PROTEIN: Skinni Snax biscuit ball snacks are a great source of plant-based protein, making them an appropriate food choice for those who do not eat animal products. The protein in our chickpeas snack may help promote fullness, keep your appetite under control, weight control, bone health and maintaining muscle strength. In addition, it also helps to promote heart health, cholesterol, digestion, and regularity.
3 FABULOUS FLAVOURS. Buy POS Box of 14 packets x 56g per flavour at a competitive price. Why not try a Skinni Snax with 3 Popular Flavours like Cheese and Onion, Thai Sweet Chilli and Smokey BBQ. Skinni Snax brings revolution to the snacks world with energizing, healthy snacks that satisfy your demanding flavour cravings.
PLANT-BASED SNACKS, FREE FROM HARMFUL INGREDIENTS – If you prefer a healthy alternative to combat hunger attacks, Skinni Snax is the answer: a crunchy, tasty, biscuit, chickpea snack. We are all about healthy snacks, for a hectic lifestyle. Our snacks are manufactured with a stringent process and gone through strict quality tests. No artificial ingredients or colourants. GMO-FREE.
Quicklinks: Home · Healthy Vegetarian Snacks · Healthy Vegan Snacks · AMA Snacks · Blog · About Us
Skinny Snax
Snaffling Pig are makers of big, bold flavoured pork crackling and pork scratchings.
The Snaffling Pig Co, formerly 'The Giggling Pig' is a British snack food manufacturer operating solely in the UK. They are known for their own brand of pork scratchings and cracklings. The company appeared on the 14th season of BBC Two's Dragons Den where they gained an investment from Nick Jenkins.
Founded by Nick Coleman, Snaffling Pig's goal in life is to get people talking. When food or drink is involved, conversation flows and people loosen up. Snaffling Pig create indulgent products that encourage conversation and lighten the mood.
Quicklinks: Home · Advents · Snacks · Booze · Gifts · Gammon · About Us · Delivery Info.... · FAQ · Recipes
Snaffling Pig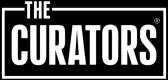 The Curators Max and Ed started making small-batch craft jerky in 2017 and before long they had added the best South African inspired Biltong imaginable. A love of Latin street food led to Chicarronoes (crunchy pork snacks), and now sensationally seasoned Almonds. Who knows what will be next, but they are committed to the mission, to make food they love and love to share and to take you on ADVENTURES WITH TASTE.
Quicklinks: Home · Our Range · About Us ·
The Curators