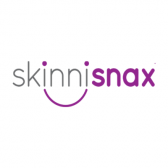 Skinni Snax is a UK trademark and brand, making a revolutionary, healthy snack, which is changing the concept of snacking with a new narrative and the introduction of a healthy, low-fat snack. Skinni-Snax are distributed and exported worldwide ó South Africa, Africa, UK, Europe and the Middle East . Skinni Snax is a vegan, crunchy, healthy snack available in three flavours: Cheese and Onion, Thai Sweet Chilli and Smoky Barbeque. High in plant fibre and protein, low in fat and salt. Skinni Snax are manufactured with a stringent process and gone through strict quality tests. Skinni Snax are purely made without any interaction of harmful ingredients, and are FREE from MSG, artificial colourants and additives. Skinni Snax are small biscuit balls made from chickpea and available in 56gr and 30gr packaging. A healthy snack made up of complex carbohydrates, high in protein and healthy nutrients.
Quicklinks: Home ∑ Healthy Vegetarian Snacks ∑ Healthy Vegan Snacks ∑ Ama Snax ∑ Wholesale ∑ About Us ∑ Delivery Info.. ∑ Returns & Refunds ∑ Blog
Skinni Snax
Snaffling Pig are makers of big, bold flavoured pork crackling and pork scratchings.
The Snaffling Pig Co, formerly 'The Giggling Pig' is a British snack food manufacturer operating solely in the UK. They are known for their own brand of pork scratchings and cracklings. The company appeared on the 14th season of BBC Two's Dragons Den where they gained an investment from Nick Jenkins.
Founded by Nick Coleman, Snaffling Pig's goal in life is to get people talking. When food or drink is involved, conversation flows and people loosen up. Snaffling Pig create indulgent products that encourage conversation and lighten the mood.
Quicklinks: Home ∑ Advents ∑ Snacks ∑ Booze ∑ Gifts ∑ Gammon ∑ About Us ∑ Delivery Info.... ∑ FAQ ∑ Recipes
Snaffling Pig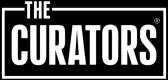 The Curators Max and Ed started making small-batch craft jerky in 2017 and before long they had added the best South African inspired Biltong imaginable. A love of Latin street food led to Chicarronoes (crunchy pork snacks), and now sensationally seasoned Almonds. Who knows what will be next, but they are committed to the mission, to make food they love and love to share and to take you on ADVENTURES WITH TASTE.
Quicklinks: Home ∑ Our Range ∑ About Us ∑
The Curators

Poundshop is the UK's most successful online pound shop to date, and we're going from strength to strength.
Our aim is to simplify, excite and delight every day life for our customers. We sell a wide range of goods, focusing on Food & Drink, Household, Home & Garden, Health & Beauty, Kids, Pets and more. Focusing on brands and great value, we've seen a big uplift in demand over the past year, which is continuing as we move into a post-pandemic era. We find that customers come to us for our more exciting lines, and leave with a range of other lines for their convenience.
Our products are all £5 and below
Quicklinks: Home ∑ Food & Drink ∑ Health & Beauty ∑ Household ∑ Home & Garden ∑ Kids ∑ Pets ∑ Summer ∑ Special Offers ∑ About Us ∑ Our History ∑ Our Values ∑ Our Brands ∑ Delivery Info.. ∑ Returns ∑ How To Order ∑ FAQ's ∑
Poundshop
WDS Group The weekly shop is stressful enough at the best of times. We donít know about you but fitting a visit to a busy supermarket into an already hectic schedule of work and childcare is the last thing we want to doÖ Our online shop delivers to homes and businesses across the UK, specialising in beer, wine, gifts and hampers, as well as gluten-free and vegan products.

There are over 2,000 products to choose from on our website, including emerging product trends as well as selling at competitive prices on all our favourite household brands. Plus, thanks to our efficient and professional delivery service, with an online track and trace facility, you donít even need to leave the house to source all these goodies. Simply click, sit back and your supplies will come straight to you.

Free Delivery
Quicklinks: Home ∑ Top Brands ∑ Soft Drinks ∑ Catering Disposables ∑ Crisps & Snacks ∑ Cleaning Products ∑

Special Offers

∑ Beer

∑ Wine ∑ Delivery Info.. ∑ Returns Policy ∑ Wholesale ∑ Loyalty Points ∑ FAQ's ∑ Blog ∑ Facebook ∑ Instagram ∑ Twitter
WDS Group