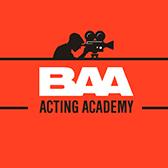 British Acting Academy is here to offer the best in Drama and speech training for actors.
We are bringing together a team of experts that will help deliver online training of the highest quality that is accessible to all.
One of our main objectives is to create a community of acting professionals that will be able to interact and share their experiences, have access to amazing educational content, which will inspire them and enable them to gain a foothold in the entertainment industry.