Paisie is a womenswear brand focused on stylish and affordable clothing. Founded by Central Saint Martins alumni Kate and Vicky, our collections have been designed in London since the brands creation in 2010.

The designers gained experience at leading fashion houses including Alexander McQueen, Vivienne Westwood and Preen prior to taking the plunge to realise their vision of creating a 'luxury high street' brand for the price-conscious, fashion-conscious customer without compromising on quality, and thus Paisie was born.

Paisie is a womenswear brand focused on stylish and affordable clothing. Founded by Central Saint Martins alumni Kate and Vicky, our collections have been designed in London since the brands creation in 2010.

The designers gained experience at leading fashion houses including Alexander McQueen, Vivienne Westwood and Preen prior to taking the plunge to realise their vision of creating a 'luxury high street' brand for the price-conscious, fashion-conscious customer without compromising on quality, and thus Paisie was born.
Pentlebay Clothing offers stylish, everyday tops and dresses to suit all women. We launched in early 2018 and focuses on women's tops and dresses to create a compelling range of high quality clothes at an affordable price. The range is often refreshed with new designs.
We offer next day delivery throughout the UK on our entire range.
Home · Tops · Dresses
Pentlebay Clothing
Peter Hahn stands for fashion that is both modern and at the same time timelessly beautiful, and of the best quality. With our products, you will be able to reach discerning women with a pronounced knowledge of brands and fashion, aged 45 and upwards, who along with material, design and quality primarily value exceptionally well-cut clothes.

For almost 50 years, this internationally active mail order company has stood for the best in customer service and carefully selected, premium women's and men's fashion in the finest natural quality such as elegant cashmere, delicate silk, pure linen or the finest cotton.

Our range includes famous brands such as Basler, Bogner, Escada, Brax, Strenesse and Gerry Weber, as well as brands exclusive to Peter Hahn such as Ana Aura, Looxent, Uta Raasch or Fadenmeister Berlin. Along with our classic and fashion ranges, we offer an extensive selection of great fashions for up to size 30: stylish, elegant, comfortable and a perfect fit.

We pay particular attention to the best possible fit, especially for women aged 45 and upwards: our latest designs are skilfully implemented, ensuring a perfect fit and great wearing comfort at any time.

PatPat.com is a shopping deal site for all the family. Our growth is phenomenal.

Our Primary categories is baby, toddlers and Children. We also cater for Mums, Dads and carers. In addition, we sell home wears, and beauty products.

Our audience are people buying for baby shower gifts, baby clothes and multi buys for their kids, all at the lowest prices and all our products are quality assured. Everything is a deal.

Need more convincing? We have a category called "flash Sale" every day we will drop our prices on selected items. Seven day no quibble refund.
Popgear is on a mission to empower pop culture fans of all ages to show the world what their fandom means to them. Where some people may see a simple Minecraft t-shirt or Barbie jumper, we see a way for kids and adults to express their identity to anyone and everyone.
What we have that's different is a product made from passion. A true passion for pop culture. Whether that's the joy you feel during the opening night of your favourite movie or the memories you create at your first music festival. Everything we sell encapsulates that passion. Designed, made and sold for the fans, by the fans!
We offer officially licensed pop culture theme clothing and accessories for babies, kids and adults of all ages ranging from t-shirts, sweatshirts and hoodies to backpacks, sunglasses and more. Our licenses include the likes of Marvel, Disney, Star Wars, Barbie, Paw Patrol, Harry Potter, Minecraft, Fortnite and hundreds of other major movie, TV, comic book, gaming, lifestyle and pop culture brands.
Quicklinks: Home · Collections · Christmas Jumpers · Kids · Adults · Blog · About Us · FAQ's · Delivery Info.... · Returns
Popgear
PrettyLittleThing Offering fast fashion at affordable prices, PrettyLittleThing is rapidly becoming the 'go to' destination for every fashion savvy girl.

Since launching in 2012 the online retailer has expanded its product offering enormously. From trend-led statement apparel, every day essentials, fierce footwear, cool accessories and your fashion basics, PrettyLittleThing is a shopping destination providing endless looks for any occasion on a budget, being able to get an outfit for under £25. With new items being added daily and all available on Next Day Delivery, PrettyLittleThing.com bring the hottest looks direct to your door from the click of a button!

Launching the first TV campaign in 2013, celebrity following including Little Mix and winning the Fabulous High Street Fashion Award 'Best Online Boutique', the future of PrettyLittleThing.com looks set to be electrifying in being a fashion leader in online affordable, trend-led fashion.
Rare London, an independent boutique brand recognised for its beautiful, exquisite designs. Focusing on statement pieces with a truly feminine twist, our collections embody show stopping silhouettes and meticulous attention to detail; our signature aesthetic.

Designed exclusively in-house by our talented designers, our uniqueness of product is synonymous with chic, ultra-modern designs allowing you to stand out in style. From the fabric to the embellishments, all products are ethically sourced ensuring the highest quality and an unparalleled fit.

We champion and believe in independent women of all backgrounds and ethnicities, who all have one thing in common; a passion to express their individuality through their own unique sense of style. Freedom and creativity is at the core of our brand. Adorned across the globe, Rare have partnered with some of the world's most iconic retailers including Bloomingdales, Topshop, ASOS and Zalando.

Free UK Delivery
Quicklinks: Home · New Arrivals · Loungewear · Shop · Special Offers · Most Wanted · Our Story · Delivery Info.. · Returns · FAQ's · Wholesale
Rare London
RocknRomance produce classic style clothing for the modern woman inspired by the fashion of the 1940s & 50s.

Vintage style is very much "On Trend" at the moment, even with ladies that wouldn't normally try the style.

Our designs are equally loved by Independent women who love classic style and true vintage lovers alike. Our items are loved by ladies from around the world that traditionally shop in the high street and would like to try something with a "Vintage Twist", AND true lovers of authentic Vintage Style. Our clothing range is so versatile and can be worn by anyone for day, evening or even work.

Our styles lend themselves to the specific looks of PinUp, Rockabilly, Classic, Authentic & Swingtime. However, we also see a lot of customers who are NOT into vintage also wearing our clothing as the designs are simply easy to wear by all.

We also sell a lot of items to daddy's that are going to special occasions such as weddings, christenings, job interviews & birthday parties of older age groups.

Our customer profile is a lady of 35-55 who has a slightly higher than average income and a love of vintage style. She may also go to events such as Viva Las Vagas, Goodwood Revival, Twinwood & Retrofest. She may also like other brands such as Lady V London, PinUp Clothing, Top Vintage Boutique, Colectiff, Lindy Bop, 20th Century Foxy & Miss Candyfloss

Our range includes classic vintage style Dresses, Blouses, Skirts, Jackets, Accessories and even some Homewares.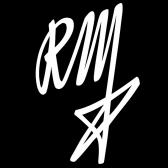 Roland Mouret Originating from a a French mountain village near Lourdes, Roland Mouret set out for a city life working as a model in Paris. After 10 years of city night life living, he moved to London, igniting a new flame; a desire to create a fashion collection. The brand was born with the The Galaxy dress, a timeless classic and signature piece still available today.
Decades later, with an artist that has a love for skin, understanding gravity, glamour and the female body. RM has countless red-carpet hits, big name partnerships and an eclectic range of products spanning fragrance, accessories, bridal wear and more. Roland Mouret is a thriving fashion brand, designed for all women.
Since 1997.
"I drape, I touch, the fabric takes the lead and the element of transformation is always magical to me."
Quicklinks:
Home · New Arrivals ·
Special Offers
· Shop All · World of Mouret · Delivery Info.. · Returns · Size Guide
Roland Mouret
Shirtbox.com Established in 2004, has grown to be one of the UK's finest collection of funny, cool and original T-Shirts, clothing and other merch. We serve thousands of customers daily and produce products to suit pretty much all demographics, occasions and interests. Our catalogue is ever-changing and always growing.
SIANMARIE Founded by UK fashion designer Sian Gabbidon. Sian set out to create high quality, luxurious pieces to accentuate the feminine figure and empower the wearer by letting them 'make it their own' through the use of reversible and multiway styles combined with lush hand drawn prints.

With a strong celebrity following including the likes of Michelle Keegan & Kate Wright, and recognition from some of the biggest magazines - alongside backing from billionaire partner Lord Sugar the brand has gone from strength to strength over the years, recently launching on asos.com UK, US & EU as well as nationwide in House Of Fraser stores.
| | |
| --- | --- |
| Shein The brand was founded in 2008 and has now become one of the most acclaimed online stores for women's fashion. We are dedicated to providing the most cutting-edge fashion with competitive price for our customer. The SHEIN girl is fashion forward yet classy, effortlessly cool and unafraid to venture into different styles. | |
Silhouette London is the one stop shop for Party Fashion. We stock a wide range of Party fashion for Women, Kids and Teens, Quality party dresses and outfits, all at really affordable prices. Most of our stock comes from the US. Designers include Alyce Paris, Mori Lee, Nox Annabel, Calla Collection, Dolls and Divas Couture, Ooh la la Couture, Sally Miller, Un Deux Trois and many others. Our main UK supplier is Tiffany Illusion Prom for their wonderful long Prom Dresses.

We have a large selection of dresses and outfits for young girls and teens particularly for those between the ages of 8 and 14 where it is difficult to find on trend party clothes on the high street.

With more than 1000 products available on the Silhouette London website, there's a wonderful party outfit for everyone. There is also an extensive sale collection. Where our suppliers' stock levels allow, we are happy to order in different colours or sizes for customers with a 50% non refundable deposit. We are always happy to advise on prices and availability for such custom orders.

Our average order both online and instore is around £125.

Our shipping charges vary according to the weight and value of the item purchased but these charges are clear on the website. Shipping is generally by Hermes Courier and is delivered within 2 working days of dispatch. Dispatch is usually next day and every order is beautifully packed and has a luxury feel to it. Very few orders are returned and our terms and conditions are such that a customer has to notify us of a return within 14 days of receiving the item. We are able to ship abroad and quote for each such shipment separately.
| | |
| --- | --- |
| Simply Be Lace up, Buckle up, strap in and step into the world of Simply Be Where fashion is first and compromise is nowhere. Life is too short to blend into the background! Be unapologetic, why should you apologise for being who you are? We want you to live life not let life pass you by. So be that ten out of ten that wears sixteen. Be bold. Be the one who steps up, step out and turn heads. Our intent is to inspire, influence and connect real women in a real world who simply want to be themselves. We put fashion first and compromise nowhere. We provide perfect-fitting style. We want to turn heads and stop traffic. We want people to be confident about curves and believe that style shouldn't come with a dress size. Be you. It's real. And it's sexy! | |
Smallable is an Online Kids Department Store that sells items of Fashion & Design for Babies, Kids and Teenagers.

In just one click, visitors will discover the biggest selection of designers for 0-16s : Stella McCartney, Pom d'Api, Zadig&Voltaire, Scotch&Soda, Bonton, Chloé, Finger in the nose, Bobo Choses, Caramel Baby & Child, Oeuf NYC, Numero 74…With more than 450 brands and 15 000 items, Smallable.com caters for all things kids : Fashion, Furniture, Decoration, Toys and Books.

Smallable delivers to more than 200 countries around the world.

NEW: the Teen's collections now go up to Women's sizes! Beautiful collections are available from Soeur, Leon & Harper, Sessun, Des Petits Hauts...
Come visit our site

to view our massive range of socks, tights, underwear and accessories.

The SockShop team are total sock nerds, living and breathing socks so that we can offer a humongous online sock range! With over 50 great brands available we stock the very best brands out there - Pringle, Heat Holders, Falke, Nike, Burlington, Totes, Pantherella, ELLE, Pretty Polly and many, many more.

With expert knowledge developed over 30 years we are the specialist in socks and tights. With a same weekday dispatch service and Free UK delivery for orders over £30. Customers can shop in 8 different currencies and pay using cards, PayPal or Amazon payment. We deliver to over 100 countries too!
Soot and Ty is a unisex London based independent brand with an international influence. It is an emotive brand with focus on personality rather than fashion, and style rather than the trend. All shirts, jackets and bomber jackets are limited to 50 pieces in each design.

"Unique Statement Bomber Jackets - Be A Statement".

Check out the website to see what makes the brand unique to everyone else.

Free Worldwide Delivery
Quicklinks: Home · Shop · Collections · Socks · About Us · Delivery Info.. · Returns & Exchanges
Soot and Ty
Studio is the online store of Studio; a home shopping company offering a wide product range including top brand fashion (mens/ladies/kids), home & garden, electricals, toys & gifts at competitive prices. Trading for over 40 years, Studio is the largest company in the Findel group's portfolio.

Studio's diverse product range features seasonal fashion from famous brands including Converse, adidas, Nike, Firetrap, Henleys, Voi Jeans, Everlast and more, plus a huge choice of electricals, toys, and garden items too. And best of all, many of Studio's lines can be personalised free of charge, creating truly unique gifts for weddings, birthdays, Christmas and other special occasions.

Studio prides itself on its incredible range of great value Christmas products, and keeps its Christmas category live throughout the year, so customers can prepare for the festive season whenever suits them best. Whether a customer is looking for trees and decs or cards and personalised gifts, Studio has got them covered.

With up to 75% off high street prices across the entire Studio range, plus over 100 different publications live on site throughout the year, nobody offers such a diverse, extensive and affordable range of products quite like Studio.
Teddy Edward is Distinctively British. We are the home of exclusive, British-made clothing with a contemporary twist.
We design and produce our entire collection of luxury women's and men's clothing and accessories right here in Great Britain, using only the finest materials and most skilled artisans available on this fair isle.
The Teddy Edward name has fast become synonymous with British-made excellence, so make a statement with high-end designs that seamlessly take you from country chic to city glam and right back again.
Being a 100% British-made brand helps reduce our carbon footprint, support local employment and skills, provide fair wages, avoid child labour and more.
Quicklinks: Home · Made In Britain · Womens · Mens · Special Offers · TVR Racing Collection · About Us · Blog · Size Guide · Delivery Info.... · Returns
Teddy Edward
The Spark Company Here to put our money where our "loud, feminist mouths" are.
Welcome to the ultimate feminist & LGBT apparel brand, fighting the patriarchy one ethical, slogan tee at a time. We're on a mission to bring love, light, and messages of equality to our beautiful, diverse world. We hope our lighthearted, conversation-provoking designs help you smile through the unwanted catcalls and confusing Whitehouse tweets.
We know how much our customers care about people and the planet. We do too. We promise that any tees you order from us will come from a W.R.A.P Gold certified facility. We also donate a little over 10% of profits from sales to some amazing causes that are close to our team's hearts.
For 2020, we're proud to help support charities such as Bloody Good Period (fighting period poverty by donating sanitary products to displaced people via homeless + refugee centres) and also Akt (a LGBTQ+ youth homeless charity that helps young people find a safe home after being abandoned by their families when they've come out). We also sponsor local Rape Crisis.
Quicklinks:
Home · Feminist Apparel · LGBT Apparel · Accessories & Gifts · About Us · Sizing Guide · Delivery Info.. · FAQ's · Customer Reviews
The Spark Company
Tokyo Laundry offers a comprehensive menswear range, as well as now offering a growing womenswear line. The women's range includes some great hoods, sweats, gilets, blazers to name just a few! What's more, our prices are pretty much unbeatable.

Tokyo Laundry is a modern fashion lifestyle brand blending British heritage and vintage americana. with a great range of products from casual clothing to high-end fashion. We also provide a range of accessories including hats, bags, gloves, belts and underwear. Our accessories range has also expanded to include snoods, socks and even onesies.

Our pieces fuse relaxed styling with vintage inspirations and use a mix of washed fabrics and soft handle finishes combined with distressed effects and eye catching designs making Tokyo Laundry a statement to any wardrobe.

Tokyo Laundry also offers worldwide delivery starting from only £5.99.
Top Labels Online is an international online fashion retailer, combining trendy brands with affordable price tags, we are dedicated to bringing you all the latest looks.
Top Labels Online is a young team, and we care a lot about customers' shopping experience, we do source our stock from the brands themselves or wholesalers and guarantee our products and services. We also offer them with easy return and friendly refund policies.
With a stylish selection of clothes and footwear online, Top Labels Online is your one-stop shop for all your casual lifestyle wardrobe essentials.
Top Labels Online delivers a stylish casual lifestyle collection of men and women's apparel, sourced from the most coveted international brands including many household names, like Adidas, Nike, Puma, Hunter, Tommy Hilfiger, Toms, Diesel, Love Moschino, Skechers, Under Armour.
We offer a mix of casual in-season products combined with a huge array of discounted products on iconic labels. With over 5,000 items online with some up to 75% off RRP, toplabelsonline.com has it all, and our collection caters to everyone by offering casual menswear, womenswear and accessories products, while providing impeccable service across all channels.
We appeal to the style-conscious, looking for quality, comfort and value but most importantly we want to offer you clothing and accessories that reflects your way of living.
Quicklinks:

Home · Women · Men · Brands · Special Offers · About Us
Top Labels Online
Clothing

Conversion

Size Chart