ArmadaDeals Our customers are our number one concern and we have you covered! Our goal is to save our customers money on every single order and we are excited to do the same for you! We aim to deliver the best selection of deals on innovative, unique, and quality products at the lowest possible price while providing a helpful, efficient, and personal approach to our customer experience.
We have lots of new deals every day, each one falls into one of the following categories: Electronics - Beauty & Health - Home - Outdoor - Fashion - Baby & Kids
Quicklinks: Home · Daily Deals · Electronics · Health & Beauty · Home & Living · Outdoor · Fashion · Baby & Kids · About Us · FAQ's · Blog
ArmadaDeals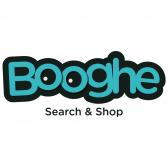 Welcome to Booghe, where we specialise in some of the most exciting children's toys on the market. From humble beginnings, we started under the banner of ASR Shopping Limited, then soon branched out and become the forever-evolving brand that we are today.
We began our journey in 2012 and since then we have made exponential growth offering a choice of exclusive products that can't be obtained elsewhere. We are very professional and make the whole process a seamless one, so if you are looking for gifts, toys or essentials for your little one, you are in the right place. Make a secure transaction within seconds and take a look at everything we have available for you. Our team are experts in this industry and we always put our customers first.
Our fast-growing company is a result of hard work, great value and the highest quality products available.
Top UK Toy & Game Brands (including Crayola, Paw Patrol, Mattel) At The Best Prices
Quicklinks: Home · Brands · Toys & Games · Arts & Crafts · Home Learning · Outdoor · Baby & Toddler · Stationery · Party · About Us · Delivery Info .. · Returns Policy
Booghe
DCaro is giving an opportunity to join fast- growing personalised gift store. We offer wide range of personalised gift for newborn babies, for 1st Birthdays, for Baby Shower, Christening, Back to School, Birthdays, Gifts for Him, for Her, for Anniversary.
Gorgeous personalised gifts for babies and kids will make a unique 1st Birthday Gift as well as New Baby Present for all family. We offer large choice of personalise soft toys including teddy and bunny. Variety of personalised baby blankets including knitted and fleece blankets. Beautiful personalised keepsake boxes as well as silver plated money boxes. All gift are made with care and love.
Variety designs and and products, including most popular category of personalised baby blankets, as well as kids backpack, rag doll, personalised teddies, onesies, dressing gowns and much more.
1000's of satisfied customers across UK and Europe.
More than 30 new products added every day.
Quicklinks: Home Occasions · Personalised Gifts · Baby & Kids · Baby Blankets · Towels & Robes · Keepsakes · Accessories · About Us · Delivery and Returns · Blog
DCaro
ecocobox With the growing consciousness about environment, sustainability and eco-lifestyle, ecocobox is extremely well timed! We've created a subscription box full of eco and natural products for mums and babies.

We love a subscription but couldn't find one that truly fitted with what we have lovingly termed 'mum life'. It's a special phase in a woman's life where she still wants to look/feel/(smell) nice, but she's probably not going out every night with a full face of make-up on, and has become a bit more conscious about caring for family (and self) so doesn't want to be rubbing herself with chemicals.

So we created ecocobox! We pick really lovely things that mum will actually get to use in her day to day life to help her look and feel her best self. And we also send her gorgeous things to help care for her baby, because researching can be such a time drain and, quite frankly, mums have better things to do! So yeah, that's it really - a subscription designed for mum life, and mum priorities to both pamper and help you out!

Each box contains a minimum of 5 items, at least 4 full sized, from earth conscious brands seeking to create beautiful products with high quality natural ingredients and low impact packaging. Our boxes are delivered bi-monthly and contain a minimum of £45 RRP in value (although they frequently exceed this) but are priced at £30, so there is a significant saving in every box. We don't claim to be plastic free, but we do favour eco packaging, and we always include an eco lifestyle item, to help people live a more sustainable life. We work with brands of different sizes, but love working with artisan brands trying to do great things in the world.

Our purpose is to help mums find better products for themselves and their little ones, and also support them in carving out 'me time' at a point in their life where they are probably putting everyone else first; ecocobox is designed to pamper. But additionally, we are supporting brands with incredible ethics and stories with beautiful products to get exposure. It is a real win win!
La Coqueta, a leading designer fashion brand for babies and children aged 0 months to 10 years was founded in 2013 with the aim to promote and support Spanish design and craftsmanship. Every element of the collection is "Proudly made in Spain" from the choice of cloth to the design and finish of every piece. Every garment's origin can be traced back to a Spanish family run business and the skills and methods used are centuries old. Our kids clothing and shoes are beautifully made, functional and hard-wearing.
As a mother of five, Celia Munoz, Founder and Creative Director, knows how important it is to find easy-care clothes that stand the test of time, can be passed on to the next baby and still look great. La Coqueta has a high profile celebrity following both in the UK and abroad.
Quicklinks: Home · Shop · Boy · Girl · Baby · About Us · Delivery Info... · FAQ's · Sizing Guides · Blog
La Coqueta