Absolute Art is an online platform where up and coming artists can sell their art range to a brand-new audience. All of our artists' work are available across a range host of products including three different sized canvasses, latte mugs, chopping boards plus new and exciting products being added weekly to the collection.
All products are sourced and manufactured in the UK ensuring our environmental impact is to a minimum.
We treat our artists like family, and we would like you to be part of that family too. There's never been a better time to support Absolute Art.
Quicklinks: Home · Shop By Product · Shop By Artist · Meet The Artists · Wall Art · Homewear · Accessories · Special Offers · Delivery Info.. · Returns
Absolute Art
Art Gallery has been established since 2005 and is now the UK's leading online art gallery for original art. It is able to offer a huge choice of original art and limited edition prints, currently displaying more than 30,000 original artworks from 3,400 artists, at artist studio prices.

ArtGallery delivers free to customers in the UK, and offers a No Quibble Return policy - customers can return an artwork within 14 days of delivery if they are not 100% satisfied.

The Art Gallery in Tetbury, Gloucestershire, has been opened since November 2010, and a selection of ArtGallery artists exhibit at this lovely gallery in Spencer House, just a few hundred yards from Prince Charles' Highgrove shop.

All feedback from customers is published on the website and is testimony to the high standards of service offered by this growing business.

Prices of art vary from £25 up to £10,000, with the average ticket value now about £175 and on the increase.
| | |
| --- | --- |
| artofmetal Specializes in handcrafted unique metal wall art, Clocks, mirrors candlesticks and Home accents. All colours and patterns are acheived by heat treatment - Oxy acetylene and finished with a clear lacquer Top coat. | |
Bonanza is a customer-to-customer marketplace for buying and selling of SKU'd and non-SKU'd physical and digital goods. The site launched in 2008 and has become a favoured marketplace of online sellers.

Bonanza was named 2014's "Most Recommended" and "Best Overall" online marketplace (beating out Amazon and eBay) in the largest seller survey online, conducted by EcommerceBytes.

In 2012 and 2013, Bonanza was voted the top marketplace for "Ease of Use" by more than 15,000 sellers in the same survey. In 2011, Bonanza was named as one of the top "Consumer Products of the Year" by the WTIA. "Best Bootstrapped Company" and "Best Deal in Seattle" were awarded by Seattle 2.0 & Geekwire in 2010. Prior to that, Bonanza received awards from Jupiter Media and Ecommerce Guide as the top-rated eBay Alternative. (Learn more about Bonanza in the news here)
Culture Vulture Direct delivers unique items for your home; and gifts inspired from a world well-travelled.

Culture Vulture Direct celebrates the creativity of artisans from around the world, often using traditional crafts with a contemporary twist in unique ideas for you and your home. Culture Vulture Direct offers the customer the chance to journey to Russia, South America, Italy and New England from the comfort of their armchair as they seek out the perfect finds, from furniture and home accessories to clothing and jewellery. Offering a wide range of products such as homeware, gifts, jewellery, clothing, books & food.

With new ranges added each season and changing special offers, there is always something new to discover at Culture Vulture Direct.

Graphic Gear offers one of the biggest collections of unique designs in the UK available to buy on T-shirts, Mugs, Phone Cases, Cushions, Tote Bags, Water Bottles, Coasters and Wall Art.
We offer thousands of designs across a wide range of topics and niches. Our range is ever-expanding with the latest design trends and products added weekly.
Our products and designs appeal to a wide range of customers, whether they buy for themselves or as a gift to friends, colleagues, and family.
What makes us different and why our customers shop with us:
Choose from thousands of unique designs
New designs added weekly
Premium quality prints and products
Free UK Delivery
Free 90 Days Returns
Great value and affordable prices across all products
International shipping starts from only £1.99 worldwide
All items printed and dispatched the next day from Northampton, UK
We care about our customers (5-star reviews on Google)
Convenient payments options: Klarna, PayPal, Apple Pay, Google Pay & All Debit/Credit Cards
Incredibly easy to navigate and fast website both on desktop and mobile
Home · T-Shirts · Phone Cases · Wall Art · Home & Living · Mugs · Coasters · Cushions · Tote Bags · Camping Mugs · Water Bottles · Tote Bags · Travel Mugs · About Us · Size Chart · Blog
Graphic Gear
National Gallery Company Limited is the trading company for The National Gallery, operating as a commercial organisation that's owned by the National Gallery Trust. All our profits and payments go straight to the National Gallery Trust and the National Gallery, which means every purchase helps take care of this unique collection of paintings.

Through our online shop we sell a wide range of gifts, books and prints. Our print and framed print service features over 2,200 paintings by some of the most famous artists. We go to great lengths to make sure that each print is of the highest quality and colour checked against the real paintings hanging in the Gallery.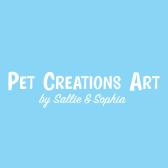 Pet Creations is one of the worlds leading online personalised pet retailers specialising in highly personalised portraits of your pet and family members.
Pet Creations - was founded in 2021 and seen massive growth month or month due to their unique and viral products.
We care about our customers and we care about getting it right. We are proud to offer our 'Love Your Art Guarantee' which is our promise that you will be blown away by the artwork you receive from us. We also offer 'Free Unlimited Revisions' which takes the risk out of buying from us as there is nothing to lose. Once your order has been confirmed one of our artists will start drawing your order and email you a preview before we print the product. This allows you to request any changes, free of charge so that the final product will be perfect once it arrives. We have received 500+ 5-star reviews on Trustpilot and 1500+ 5-star reviews on our website as shown here.
We wanted to stand out from the rest by offering the best quality personalised artwork on a wide range of products. Unlike some of our competitors, we do NOT use any apps to speed up the process of our work which in return, sacrifices the quality of the finished product. We are proud to work with extremely talented artists who are also massive pet lovers. Our artists hand-draw each pet with love, care and attention, capturing the personality of your pet in a style that you always loved.
To ensure that you receive your products safely and efficiently we use the most reliable couriers. For all UK orders, we use Royal Mail or FedEx and for international orders, we use UPS or FedEx.
Quicklinks: Home · Best Sellers · Art Style · Product Type · Backgrounds · Reviews · FAQ's · Help · About Us · Delivery Info.. · Refund Policy · Guarantee · Meet Our Artists · Blog · facebook · Twitter · Instagram · Pinterest · TikTok
Pet Creations
The Range has quickly become a household name, with over 100 stores across the UK and over 65,000 products across 16 departments, including: Furniture, Garden, Lighting, Decor and Kitchen. The Range offers some of the UK's most competitive prices on many household items and strives to provide the best value across its full selection of products.

The Range continues to evolve, with stores stretching all across the UK. The Range has also diversified into property, manufacturing, waste management, shop-fitting and dry cleaning and financial management with the launch of The Money-range. The Range will continue to endeavour to offer quality products at affordable prices.





Originally CDS Superstores, The Range originated in the markets of the Southwest and was founded by Plymouth-based entrepreneur Chris Dawson. He started business in 1980 as an open air market trader and from these humble roots; The Range has grown with the company opening the first superstore at Sugar Mill Business Park in Plymouth in 1989.




Discover the Wonderful World of The Range…
Steven Brown Art is becoming a household name. His colourful characters, landscapes and lifestyle products add an attractive twist to any home, with a design to suit everyone.
It's easy to see the charm of these eye-catching collections, but how did Steven Brown burst into our lives? What's so special about this business, bursting with talent, energy and drive?
Steven was born in 1972 in Kilmarnock, Ayrshire. Although he loved art at school and dreamed of becoming an artist, he found himself in the retail profession, where he worked until 2012.
After moving to Irvine in 1992, he met his wife Caroline. They live a simple family life, happy to be close to their three children and two grandchildren.
In 2012, Steven suffered two heart attacks and during his recovery and a period of depression that followed, he took up his paintbrush as a form of therapy.
While at home, he experimented with colour and materials, developing an abstract technique, which allowed him to grow into the artist we know and love.
The popular appeal of Steven's style quickly became apparent, when his first McCoo, 'Harris', was received with tears of joy from its recipient. Encouraged by friends, 'Auld Tam' was then successfully painted and auctioned for Ayrshire charity, 'Cash for Kids'.
'The Tree of Aura' was painted shortly afterwards as a personal piece to reflect growth and hope for the future. After these early successes, it was time to move to the premises in Ayr that's now Steven Brown Art.
The McZoo family has been inspired by Steven's passion for elephants. Just like the McCoos, the public has wholly embraced all the new animals in his portfolio.
Quicklinks:
Home ·
Wall Art
· Lifestyle · Gifts · Artwork · Seasonal ·
Special Offers
· Collections · About Steven · Free Colouring Sheet · Delivery Information · Returns Policy · Blog
Steven Brown Art
Vinterior is a one of a kind, vintage furniture marketplace specialising in selling unique, remarkable pieces. Featuring over 150,000 pieces.
Vinterior exists to turn everyday places into remarkable spaces by filling them with pieces of real character. We believe that everyone should be able to create a beautiful home or workspace, whatever their lifestyle, budget and taste. And that's exactly what we are doing.
Welcome to our carefully curated marketplace. We hand-pick the best sellers so you can find the perfect piece faster. Think of us as your shortcut to vintage style.
Quicklinks: Home · New · Furniture · Lighting · Textiles · Art · Home Decor · Garden Furniture · Special Offers · About Us · Delivery Info.. · Returns · FAQ's
Vinterior
Willow Bay is a UK-based retailer of high-quality home furnishings and garden furniture. We have an insatiable desire to provide unparalleled customer service and competitive prices on all 10,000+ products in our catalogue.

With over 30 years of combined experience between our two founders throughout every aspect of the interior design and home furnishings industry, we're proud of our British heritage and exclusively deal in the UK so we can give our valued customers the best, most tailored service available.

These values permeate through each and every product, consultation and transaction that we have the pleasure of providing for our clients. We put freedom, identity and expression at the heart of every project. It's our privilege to be a leading source of inspiration for designers and enthusiasts alike.