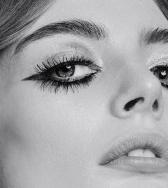 Rockins Cosmetics is a GLAM ROCK makeup brand inspired by the bohemian, rock and style culture that iconicised the 70's - all to enhance your individual expression!!!
At Rockins Cosmetics, community remains one of our core pillars. We want you to enjoy our products and to feel included in our accessable and authentic brand.
If you are looking for the anti-homogenised makeup brand, if you are looking for a brand that champions individuality and experimentation and/or if you are looking for a brand that has a real perspective at a great price point, Rockins Cosmetics is perfect for you.
Quicklinks: Home · Products · About Us · Heroes · Delivery Info.. · Returns · Blog
Rockins Cosmetics
Blend My Day, we on a mission to help everyone enjoy the benefits of a whole food nutrient dense and balanced diet, starting with the most important meal of the day: Breakfast.

We deliver nutritionalist approved frozen breakfasts direct to consumers everywhere in the UK, such as ready-to-blend superfood smoothies and ready-to-soak overnight oats bowls. All our recipes are plant-based, gluten-free and without added sugar. The can be freshly prepared in 1 quick step (blend or soak) whenver you need them.

We pride ourselves if bringing to the market truly unique and innovative products that you won't find anywhere else.

We also strive to minimise our impact on the environment by using recycled or recyclable packaging as well as carbon-neutral deliveries. On top of that we offset our emissions by giving 1% of our sales to the environmental charity 1% FOR THE PLANET.
Quicklinks: Home · Shop · Products · About Us · Our Manifesto · Why Frozen? · Nutrition Corner · Our Superfoods · FAQ's · Refund Policy · Blog · Facebook
Blend My Day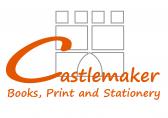 Castlemaker Books are office book publishers based in North Devon, UK producing affordable high quality hand finished record books for farming, schools, health and safety, small businesses and the home.
Originally established in 1988 as Farming Records, the business was purchased in 2004 and renamed as Castlemaker Books. We retained a strong position with in the farming and small holding comunities are are now the largest supplier in the UK of agricultural record books selling direct to customer and via the National Farmer's Union and agricultural merchants.
Since 2004 we have also extended the range of products into other sectors and have had a lot of success within a wide range of small business niches as we as education and health and safety.
We currently have a range of 81 products and are expecting to increase this rapidly.
Free UK Delivery
Quicklinks: Home · Animal Care · Education · Bookkeeping · Delivery Info.. · Refund Policy · Twitter · Facebook
Castlemaker Books
Velife Nutrition is based in the United Kingdom and specialises in high quality plant-based nutrition supplements using natural ingredients.

Our first product, Velife Protein Superblend, is made using organic pea, hemp and chia seeds protein powders.
Each serving contains 22g of protein and contains all essential amino acids including BCAAs to help boost muscle growth and enhance exercise performance.
It also contains 6 Botanical Extracts and 23 Essential Vitamins and Minerals to help provide a balanced plant-based diet and a variety of health benefits such as reduced inflammation, improved recovery, boosted immune system, and increased energy and stamina.
Quicklinks: Home · Shop · Recipes · About Us · Delivery Info.. · Returns
Velife Nutrition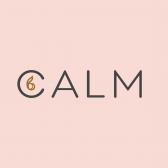 B Calm Ltd Hi, we're Becky and Richie Pope the founders of BCALM. After being married for a decade with two beautiful daughters, Bella and Betsy, 2020 took on a NEW approach for us, to find and have mindfulness. Guided by our free spirit in a world of lockdown we felt that "taking some time out for ourselves, didn't have to mean we couldn't find a moment of calm in our own home". We believed that we could and we did!....Inhale and Exhale.
BCALM was born to help you and your family take some time to create calm. The dream to Be Collectively All Living Mindfully.
Get the best sleep ever, find natural energy, Or just feel YOUR very best with a fragrance mood boost. We will continue to be free and develop ways to bring calm to your home and support you on your wellbeing journey.
Quicklinks: Home · Shop Diffusers · Aroma Diffuser · Diffusion Guide · Organic Pure Essential Oils · Essential Oil Guide · Signature Scents · Gift Card · About Us · Delivery Info.. · FAQ's · Blog
B Calm Ltd